The Franciscan Sisters of Mary are featured in the exhibit "Catholic Sisters: The Spirit of St. Louis," taking place in the Carnegie Room of the Central Branch of the St. Louis Public Library downtown from March 3 to April 28.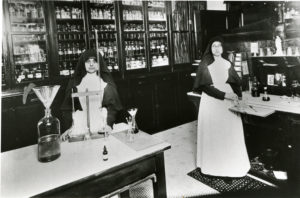 The exhibit celebrates 200 years of Catholic Sisters' presence in the St. Louis area. Fifteen congregations of Catholic Sisters are represented in the exhibit.
The Post-Dispatch highlighted the exhibit in the Friday Go! Section, March 2. You can read the article online.
Come see the exhibit and honor the sisters for their immense contribution to St. Louis life!