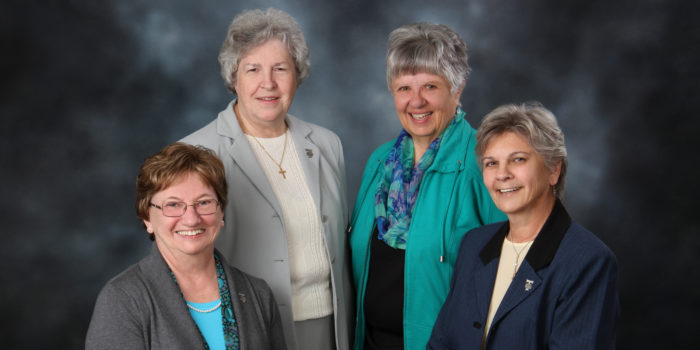 Welcome to the new FSM website!
We invite you to browse.
Learn about the Franciscan Sisters of Mary and their ministries—past, present, future.
Explore the innovative ways the sisters have found to use our assets proactively to live out our Focus of compassionate care of Creation through our philanthropy and impact investing.
Find out about our advocacy—especially with regard to the radioactive West Lake Landfill that lies not two miles from where most of our sisters live and work.
We look forward to sharing additional news about our sisters with you as we strive to live out the call of the Spirit!